NovoSPT :: SPT Correlations Software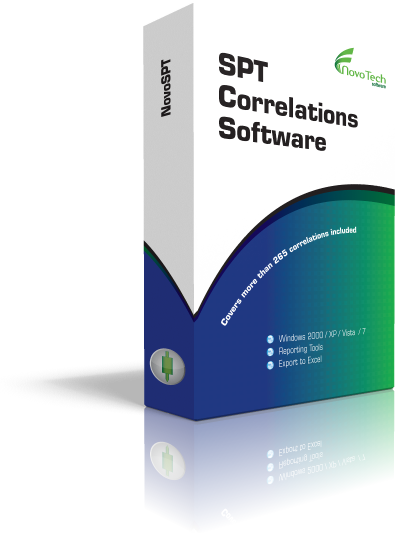 NovoSPT is a unique geotechnical software designed for correlating SPT blow counts (N) to various soil properties using
300 correlations
. NovoSPT is used by thousands of geotechnical engineers around the world. This is a must-have software for every company!
Using our innovative "Correlation with Depth" feature, user can plot the variation of the correlated soil parameter along the depth of the borehole which enables compaison of different methods. By using soil filter feature, user can hide those correlations which are not related to the soil type at a certain depth. To try a full feature version of NovoSPT please download the program here.
NovoSPT is available in English, Spanish, Chinese (Simplified), Turkish and Farsi languages.